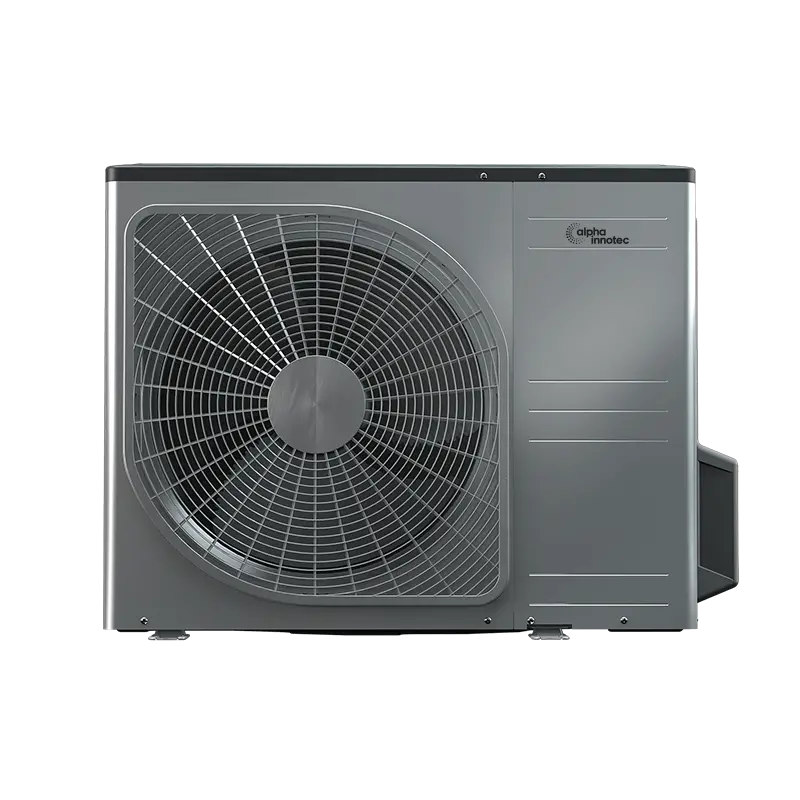 LSplit series
With an LSplit heat pump from alpha innotec, you can always heat, cool and heat domestic hot water reliably, efficiently, cost-effectively and as needed. In addition, the L Split offers everything compactly in one device and thus requires hardly any space for installation - optimally suited for smaller objects and little space inside the building.
Benefits
Low cost entry
You are looking for a cost-effective entry into environmentally friendly heating, but still want to make little sacrifice in comfort and heating performance - then the L Split is exactly what you need!
All compact in one device
Despite the very compact design of the L Split series, you will find everything you need in one unit. Heating, cooling and hygienic domestic hot water preparation, a simple operating concept and the easy combination with other heat generators are just some of the advantages of the devices.
Inverter technology
Thanks to inverter technology, alira L split heat pumps from alpha innotec continuously adjust their output to the current demand. Thus, they operate only at partial load for the longest time of the year with greatly reduced switching cycles. This increases efficiency and saves energy and electricity costs.