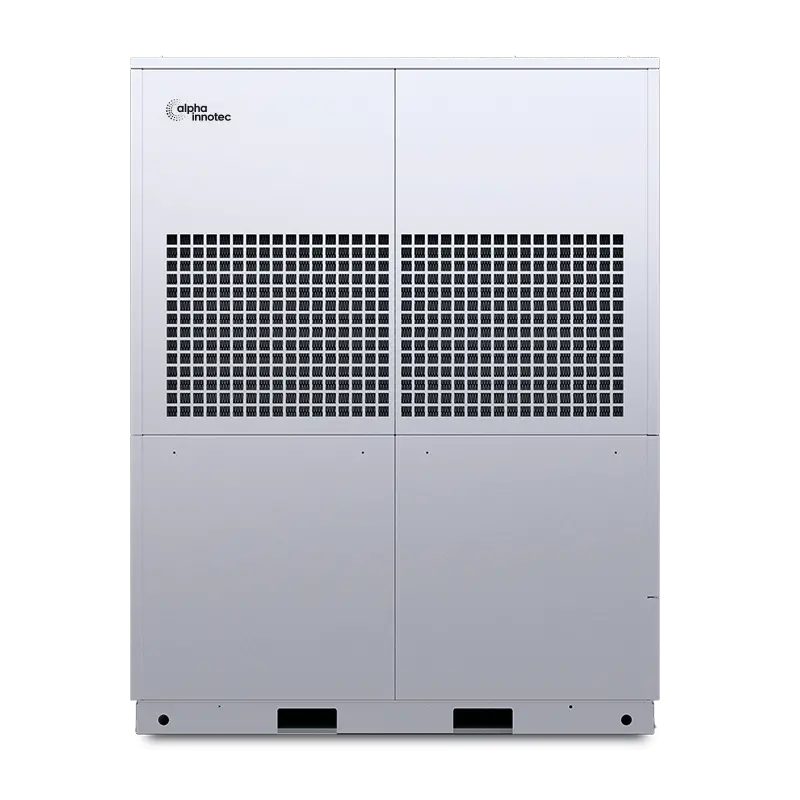 LWP series
Are you looking for an environmentally friendly heating system for large industrial buildings? Then you can't go wrong with the LWP from alpha innotec. Dynamic, flexible and powerful - perfect for use in large industrial buildings.
Benefits
High performance, flexible installation
The air/water heat pump from LWP offers a professional, uncomplicated and dynamic solution for all large buildings such as office complexes.
Easy to connect with other energy sources
By integrating photovoltaic or solar systems, the LWP can provide even more energy-efficient and environmentally friendly heating - whether in a new building or in the course of a renovation.
All in one compact device
The LWP offers a professional solution for heating, cooling and domestic hot water preparation. The air/water heat pump supplies even larger buildings with hot water and comfortable room temperatures at all times.
Item number

100750LUXP02

Product group

AIR/WATER

Heating capacity 1

45,5 (A2/W35) kW

COP 1

3,5 (A2/W35)

Max. flow temperature

65 °C

Indoor / Outdoor installation

Outdoor installation

Cooling

Yes

Refrigerant

R410A

Energy efficiency class space heating 35°C (combi heater)

A+

Energy efficiency class space heating 55°C (combi heater)

A+

Energy efficiency class space heating 55°C (combined system)

A+