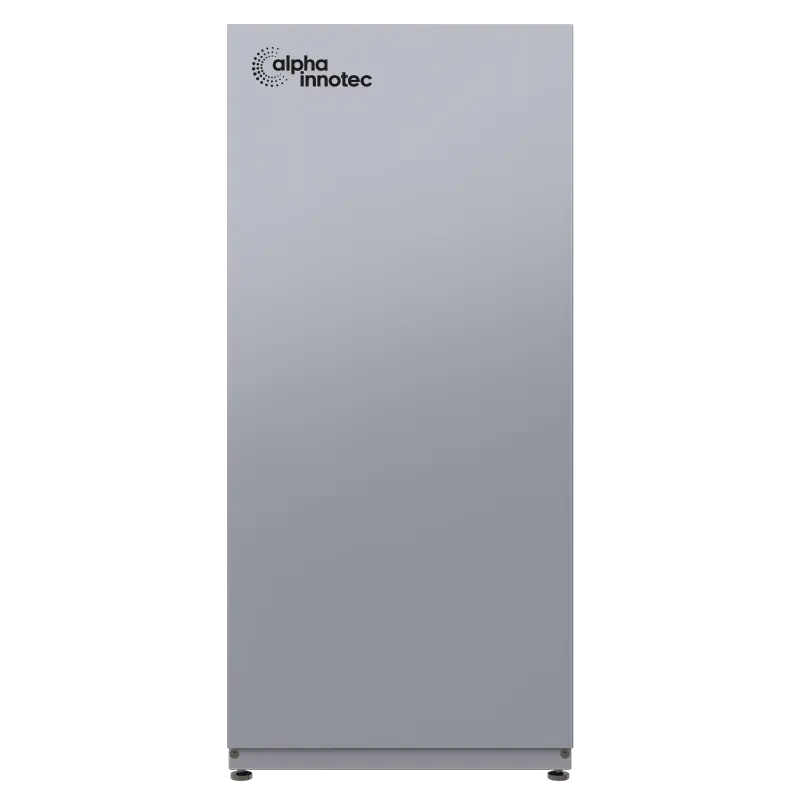 Paros series
Extremely quiet and absolutely flexible in its installation - with the Paros air/water heat pump from alpha innotec, you can now use your living space even more efficiently.
Benefits
Highest flexibility
This freedom has never existed before - the new Paros air/water heat pump from alpha innotec is so quiet and flexible in its installation that you have completely new options when planning a house.
All in one compact device
Whether in the basement, first floor, upper floor or under the roof - the technology no longer robs valuable space and still provides heating, cooling and domestic hot water preparation in one compact unit.
Conveniently controllable from anywhere
With the smartphone to the individual comfort temperature in your own home? No problem! The Paros can be easily controlled and set from anywhere via app in the smartphone with just a few clicks.
Item number

1008004101

Product group

AIR/WATER

Heating capacity 1

2,17 (A2/W35 part. load) kW

Heating capacity 2

3,47 (A7/W35 part.load) kW

COP 1

4,1 (A2/W35 part. load)

COP 2

4,84 (A7/W35 part. load)

Max. flow temperature

60 °C

Indoor / Outdoor installation

Indoor installation

Cooling

Yes

Refrigerant

R454B

Energy efficiency class space heating 55°C (combi heater)

A++

Energy efficiency class hot water preparation (combi boiler)

A

Energy efficiency class space heating 55°C (combined system)

A++

Energy efficiency class hot water preparation (combined system)

A
Item number

1008004102

Product group

AIR/WATER

Heating capacity 1

2,17 (A2/W35 part. load) kW

Heating capacity 2

3,47 (A7/W35 part.load) kW

COP 1

4,1 (A2/W35 part. load)

COP 2

4,84 (A7/W35 part. load)

Max. flow temperature

60 °C

Indoor / Outdoor installation

Indoor installation

Cooling

Yes

Refrigerant

R454B

Energy efficiency class space heating 35°C (combi heater)

A+++

Energy efficiency class space heating 55°C (combi heater)

A++

Energy efficiency class space heating 55°C (combined system)

A++
Item number

1008004103

Product group

AIR/WATER

Heating capacity 1

2,17 (A2/W35 part. load) kW

Heating capacity 2

3,47 (A7/W35 part.load) kW

COP 1

4,1 (A2/W35 part. load)

COP 2

4,84 (A7/W35 part. load)

Max. flow temperature

60 °C

Indoor / Outdoor installation

Indoor installation

Cooling

Yes

Refrigerant

R454B

Energy efficiency class space heating 35°C (combi heater)

A+++

Energy efficiency class space heating 55°C (combi heater)

A++

Energy efficiency class space heating 55°C (combined system)

A++