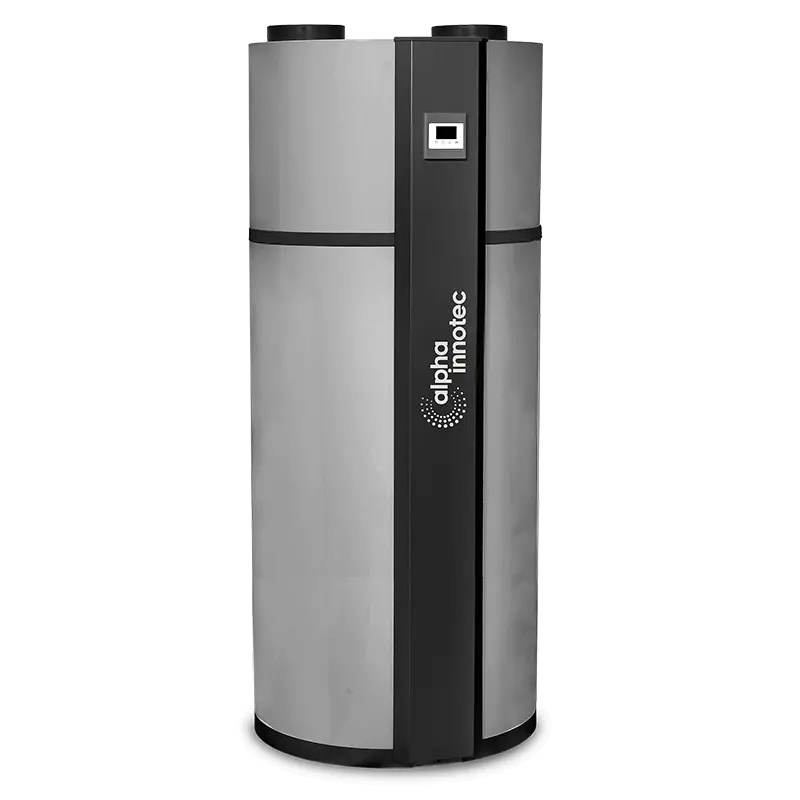 BWP series
The BWP series from alpha innotec offers economical and flexible domestic hot water heat pumps - whether in new or old buildings. The units for indoor installation also score points for their simple and flexible installation.
Benefits
Device ready to plug in
Thanks to a prefabricated simple plug-in system and flexible components, the BWP can be set up and installed quickly and easily.
Controller with various setting options
A controller makes the BWP very easy to operate and set - so you can enjoy pleasantly warm feel-good temperatures in your home even on cold winter days.
Hardly audible despite indoor installation
The BWP series is characterized by particularly quiet operation. Thus, even indoor installation is no problem and disturbs neither residents nor neighbors.
Item number

15208001

Product group

DOMESTIC HOT WATER

Heating capacity 1

1,7 (A15/W45) kW

COP 1

3,95 (A15/W45)

Max. flow temperature

65 °C

Indoor / Outdoor installation

Indoor installation

Cooling

No

Refrigerant

R134A

Energy efficiency class hot water preparation (combined system)

A+
Item number

15208201

Product group

DOMESTIC HOT WATER

Heating capacity 1

1,7 (A15/W45) kW

COP 1

3,7 (A15/W45)

Max. flow temperature

65 °C

Indoor / Outdoor installation

Indoor installation

Cooling

No

Refrigerant

R134A

Energy efficiency class hot water preparation (combined system)

A+