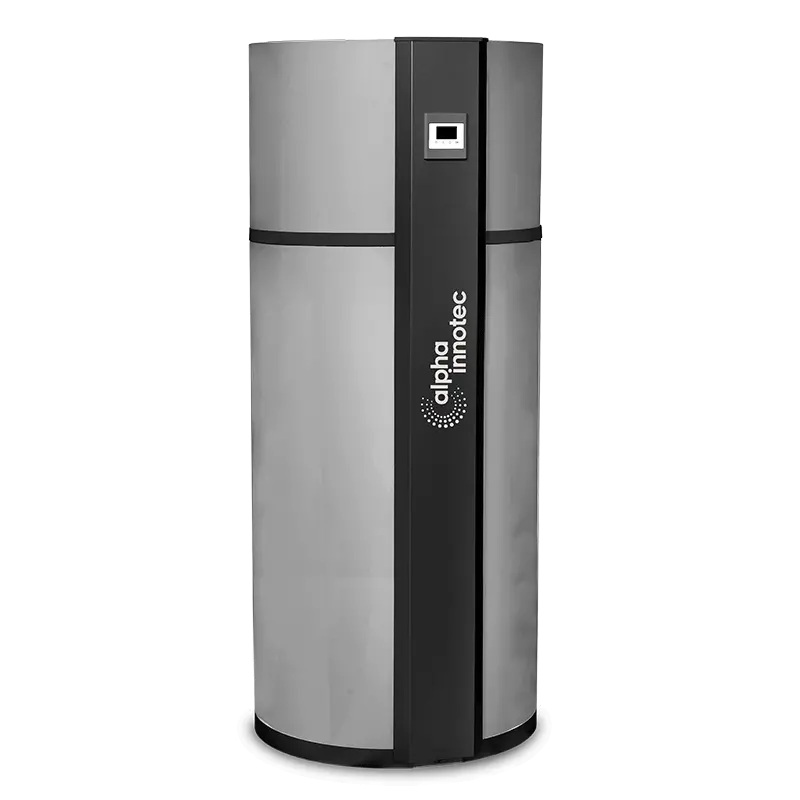 WWB series
With the WWB water/water booster from alpha innotec, homeowners enjoy sufficient and well-tempered hot water when showering and bathing, even in apartment buildings.
Benefits
Low space requirement
Despite the integrated storage tank, the Booster WWB impresses with its compact dimensions and can therefore be used optimally even where space is limited
Works highly efficient
The booster has a wide range of applications and can be operated with heating water as a heat source and with brine. The use of waste heat makes the unit work even more efficiently and environmentally friendly.
Easy installation and operation
Due to a horizontally possible transport, the device can be brought in quickly and easily. The LCD display also impresses with its simple and intuitive menu navigation.
Item number

15210901

Product group

DOMESTIC HOT WATER

Heating capacity 1

2,1 (W25/53,5) kW

Heating capacity 2

2,7 (W40/53,5) kW

COP 1

5,3 (W25/53,5)

COP 2

6,0 (W40/53,5)

Max. flow temperature

65 °C

Indoor / Outdoor installation

Indoor installation

Cooling

No

Refrigerant

R134A

Energy efficiency class hot water preparation (combined system)

A+