Monument renovation according to KfW 55 standard
REDEVELOPMENT FAMILY CAMPS
Old house becomes young again
Andreas Camps is an entrepreneur with heart and soul. He runs a carpentry shop and a funeral home – and has a soft spot for special properties. And the pretty two-story clinker brick house in the village of Wachtendonk, northwest of Düsseldorf, is indeed something special: built in 1771, it is one of the oldest buildings still standing in the village.
He purchased the gem in 2017, and it was clear to him that he wanted a sustainable and environmentally friendly heating system that would take into account the preservation of the building, get by with the lowest possible operating costs, and preserve the special charm of the property. "The previous owners used to have oil heating in it, which has since been disconnected, and when I bought it, the house was heated with gas."
The conditions were anything but easy, but Andreas Camps and Ulrich Konen were fascinated by the challenge and immersed themselves in their task. After the dilapidated interior walls more or less disintegrated of their own accord shortly after the purchase, Andreas Camps designed the new interior layout.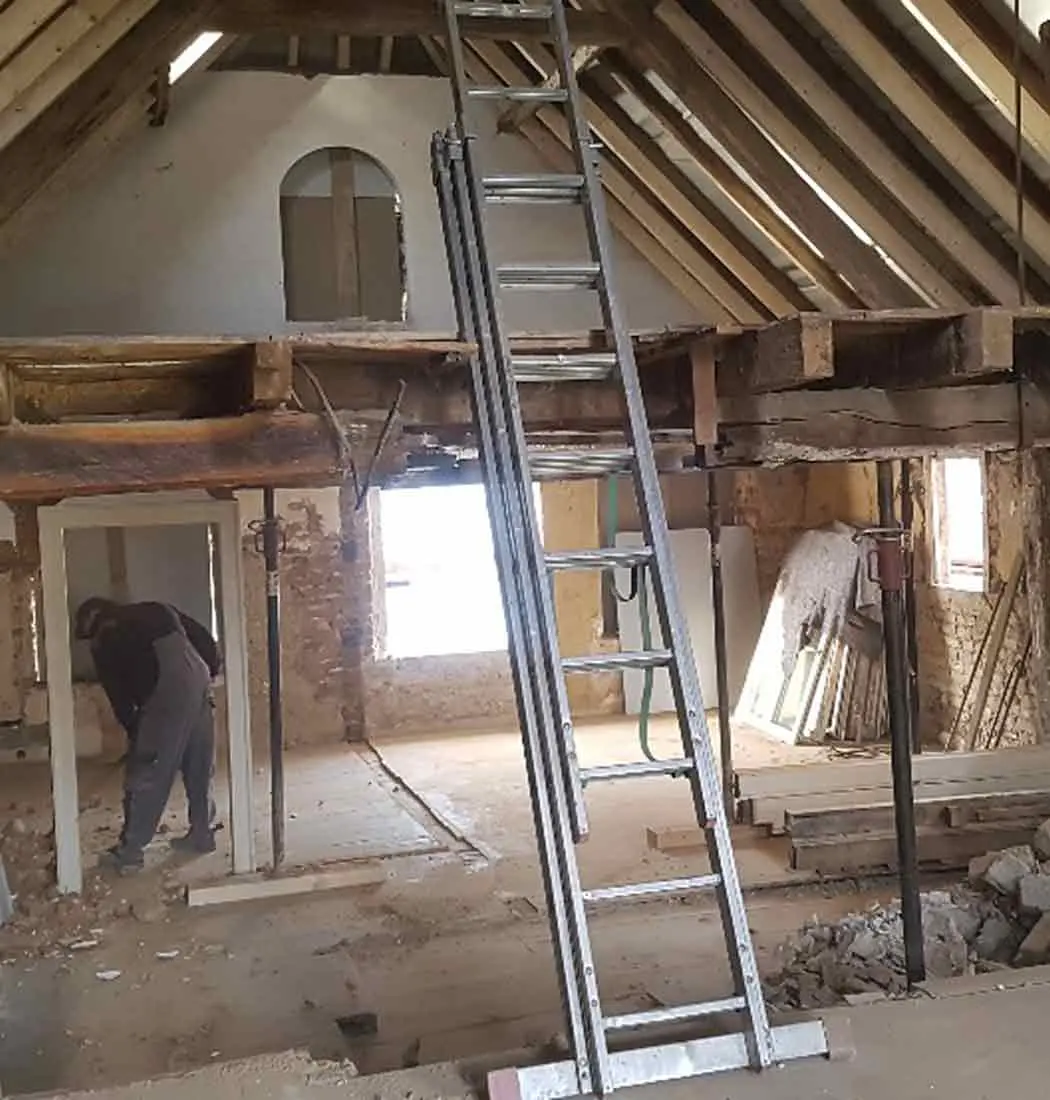 Client: Andreas Camps
Place: Wachtendonk
Year of construction: 1771
Renovation: 2019
Total heated area: 180 m²
Heating system: SWC K3
Intended use: Heating, cooling and hot water preparation
Heating operation: Lumitronic GmbH
COMPACT BRINE/WATER HEAT PUMP
The SWC brine-to-water heat pumps from alpha innotec are more flexible in terms of installation than almost any other device and can be combined optimally with other energy suppliers, such as photovoltaic or solar systems, and are thus perfectly adapted to a wide variety of conditions and requirements. But the device is not only convincing on the inside. The "packaging" is also impressive: with its noble and modern design, the heat pump fits into any living ambience and can, as a result, in the absence of space or a cellar, also be placed in living rooms. And don't worry: the heat pump is barely audible in operation! With the SWC, you can heat and prepare domestic hot water in an environmentally friendly and efficient way, enjoy the individual feel-good climate throughout the house and hot water when showering and bathing.
COOLING INCLUDED
No other heating system can do that: heating in winter, cooling in summer. Natural cooling is a very cost-effective way of using the low temperatures in the ground to cool rooms in summer in a pleasant and environmentally friendly way, because the heat pump remains switched off during the cooling phase. The room temperature is lowered via panel heating or fan-assisted convectors. Depending on the equipment, the cooling function is already integrated or available as an optional accessory.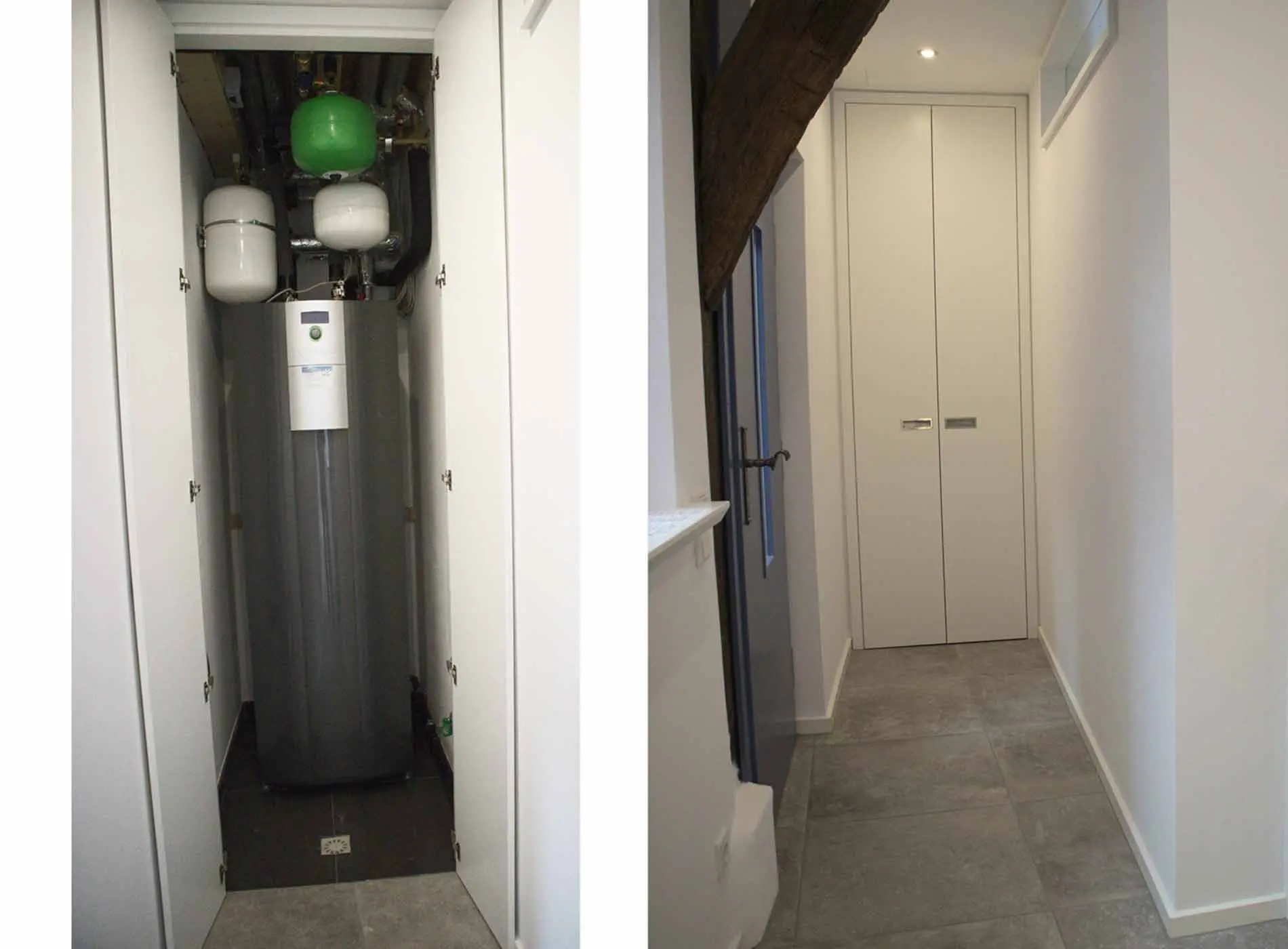 Today, the approximately 250-year-old building is a low-energy house according to the KfW 55 standard. And an exceptionally economical one at that. The installed underfloor heating serves as a buffer tank, so that each room can be controlled separately.
UNDER 500 EURO HEATING COSTS PER YEAR
CLEVERLY HIDDEN: THE DEEP BOREHOLE IS IN THE COURTYARD