New building with 19 residential units according to KfW 40 standard
The building is supplied with heating energy, most of which is extracted from the earth. The goal was to realise an energy-leading building, a kind of showcase project.
Specifically, it was to be an efficiency house according to the KfW 40 standard. To achieve this, the primary energy demand of the house must be at least 60 percent below the maximum value prescribed by the Energy Saving Ordinance (EnEV). This can only be achieved with renewable energy sources, in this case with a geothermal heat pump. The heating load of the building is 30 kW, plus 12 kW for the preparation of domestic hot water. To get the energy needed for this from the earth, seven boreholes were each driven around one hundred metres deep into the ground.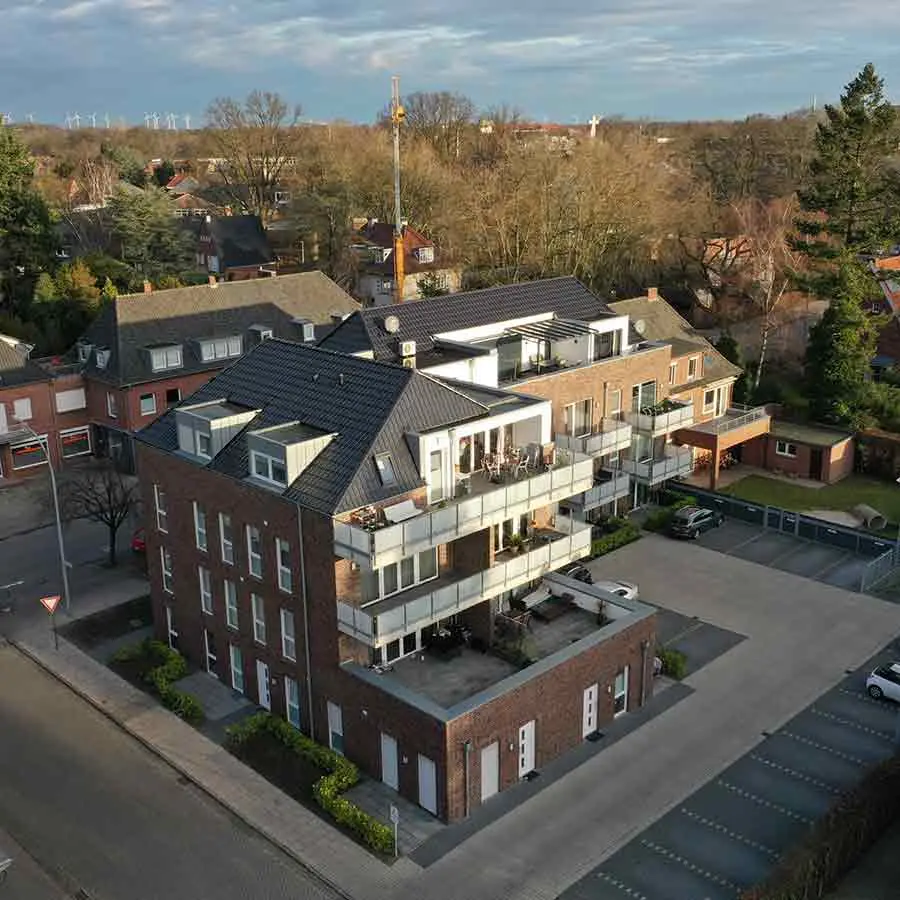 location: Nordhorn
Year of construction: 2019
residential units: 19
Beheizte Fläche gesamt: 1.200 m²
heating system: pro SWP 561H
Intended use: Heating and domestic hot water preparation
Heating operation: Pluyter GmbH & Co. KG
Technikzentrale: Regelung, SWp 561 h und Warmwasserspeicher

I am a heat pump fan because there is no heating system that is more efficient and environmentally friendly. I rely on alpha innotec heat pumps because these devices are extremely robust, very reliable and powerful. Last year alone, I installed around 50 heat pumps with my team.
STATEMENT LUDGER VELDBOER- managing director PLUYTER GMBH & CO. KG