NEw building FAMILIE HOHLA
Trust wins
What counts with the heating contractor is trust.
That is why the Hohla family relied on their heating contractor, Heizung Sanitär Franz from Kulmbach, as well as on the proven product quality from alpha innotec.
Before the new house was built, the family already lived in their own home, but with conventional oil heating and additional wood stoves, as well as a solar system on the roof for heating water.
For the new building, however, the owners placed a high value on simple, clean, sustainable and future-proof heating.
Client: Familie Hohla
Place: Kulmbach
Year of construction: 2019
Total heated area: 200 m²
Heating system: LWD
Intended use: Heating and hot water preparation
Executing specialist company: Heizung Sanitär Franz GmbH
The highest standards of technology and ecological responsibility make the LWD model series with its timeless and attractive design rightly the "best-selling in its class". Innovative details, comprehensive accessories and system solutions also facilitate installation and create the greatest possible flexibility, regardless of whether high outputs need to be achieved, domestic hot water needs to be prepared in addition to heating, or active cooling is needed in summer.
Another plus point: the LWD operates with the natural refrigerant R290 and is, therefore, particularly energy-efficient and extremely quiet – yet forward-looking and environmentally friendly. In addition, this model series is eligible for subsidies, so it is also easy on the wallet.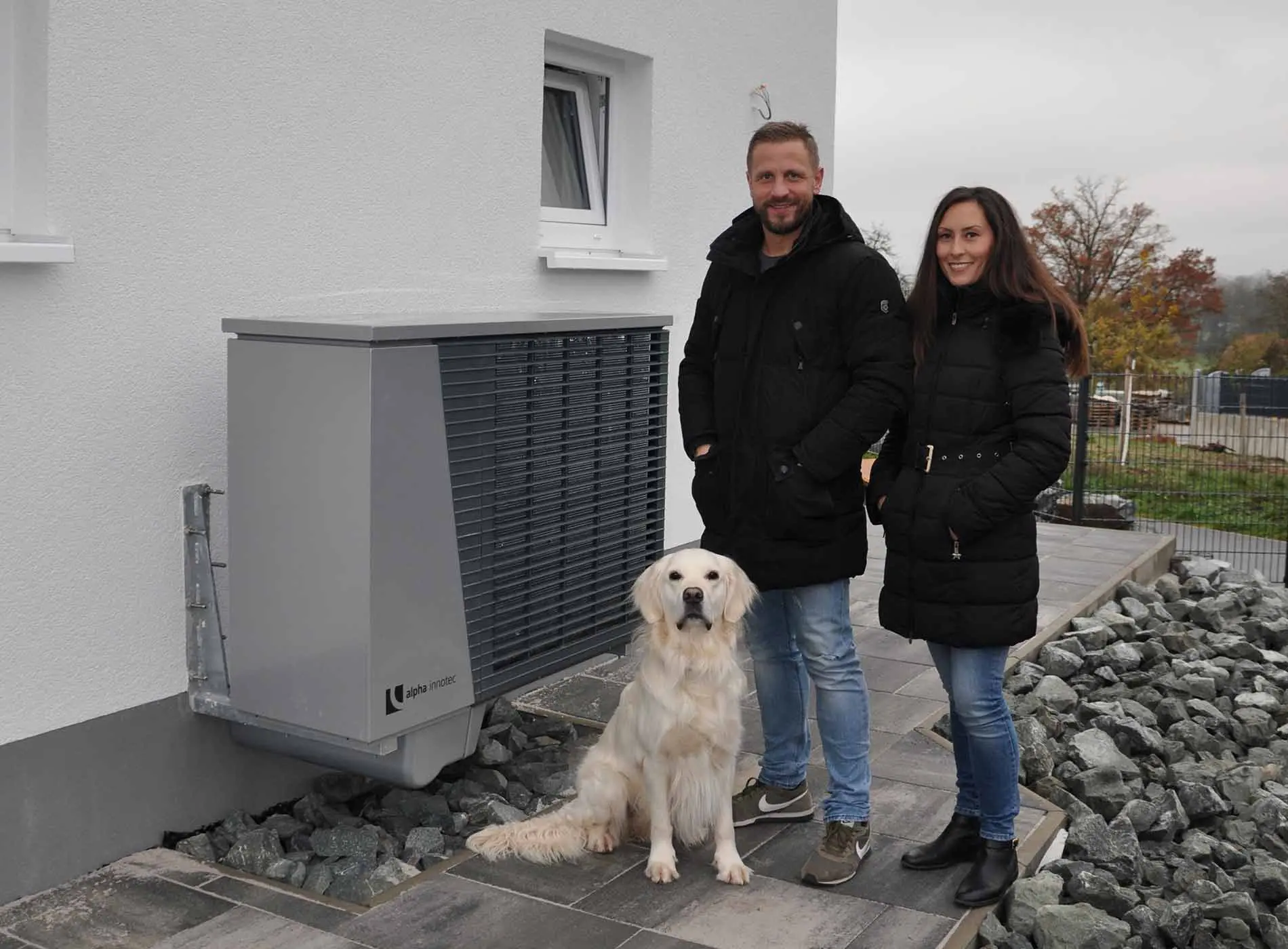 Today, a heating system must be innovative, environmentally friendly and efficient. It is a very nice warmth, just not typical heating warmth. We are extremely positively surprised.