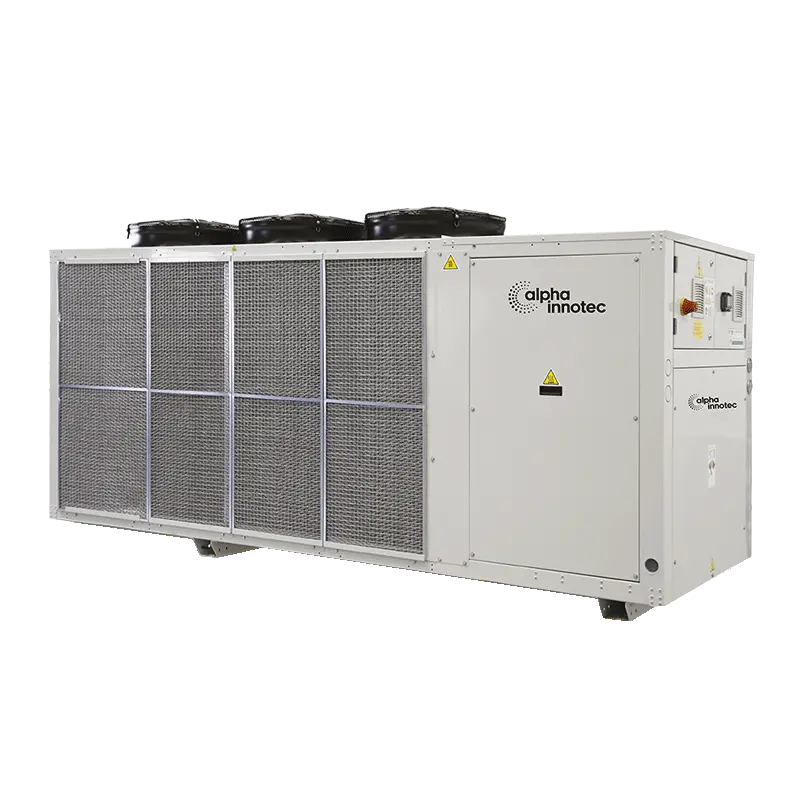 Buru series
High power and high temperatures, these units are just right for that. Possible applications are: Heating and cooling in residential, office and production buildings (50-350 kW), as well as hot water preparation and cooling of industrial processes and waste heat from server rooms.
Benefits
WIDE RANGE OF APPLICATIONS
Mono-energetic operation even for large outputs thanks to wide operating limits. Operation is possible down to an outside temperature of -20°C, the flow temperature can be up to 65°C.
SILENT VERSION STANDARD
The units have additional sound insulation of the machine room as standard to reduce noise emissions.
EASY INTEGRATION INTO BUILDING MANAGEMENT SYSTEMS
By means of the standard Mod-Bus or BacNet interface, the unit can be conveniently integrated into building management systems.