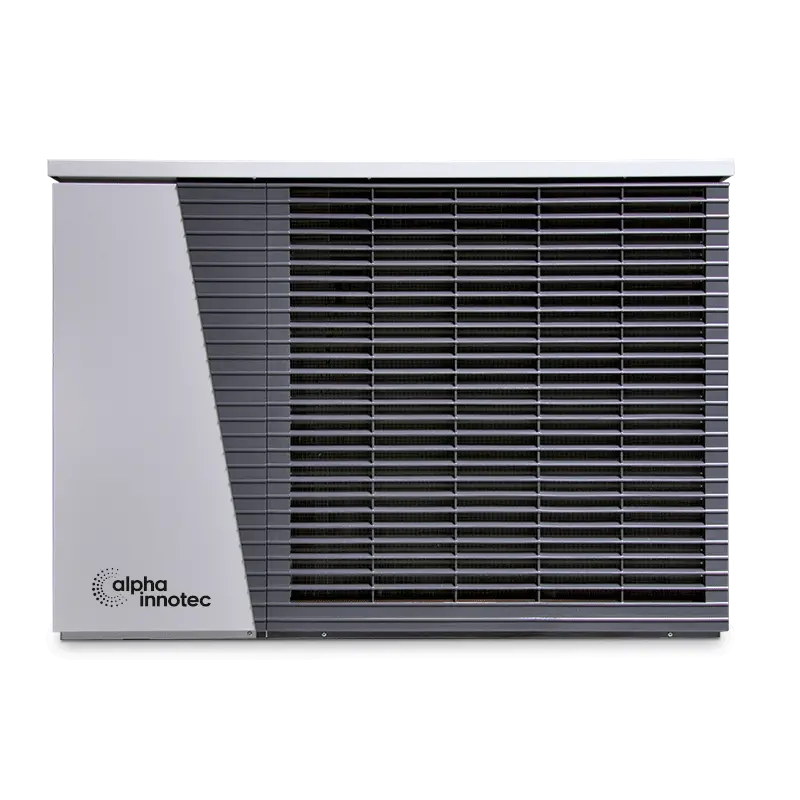 Hybrox series
This air/water heat pump with natural refrigerant R290 is the all-rounder among high-temperature heat pumps! Whether it's an energy refurbishment in an old building, a retrofit in an existing building or a new build - the performance-controlled, modulating Hybrox heat pump for outdoor installation suits you and your life. It works with flow temperatures of more than 70 degrees Celsius, can heat and cool and delivers up to 13 kW of heating output. Hybrox 5 and Hybrox 8 are available with hydraulic station, hydraulic module or wall controller.
Benefits
Climate neutral refrigerant R290
More than 20 years of experience with the natural refrigerant propane (R290) have gone into the development of the Hybrox - fortunately for you, because you benefit from a heat pump with outstanding heating and cooling efficiency and a convincing climate balance. Propane has virtually no greenhouse effect and is extremely energy-efficient.
Sound-optimised and quiet in operation
With a heat pump for outdoor installation, sound and vibration optimisation are an absolute must! The Hybrox runs as quiet as a whisper and has a clever volume control. The integrated night mode guarantees you low noise emission values and a well-deserved night's rest.
Easy to transport, quick to install
At around 30 kg less than comparable heat pumps, the Hybrox is a real lightweight. This makes transport easier and saves manpower. Installation and commissioning of the heat pump also run smoothly thanks to the intuitive installation and operating concept and the prefabricated connection set. Installers who are familiar with alpha innotec products can do this in no time at all.
Item number

10080401

Product group

AIR/WATER

Heating capacity 1

3,28 (A2/W35 part. load) kW

Heating capacity 2

2,12 (A7/W35 part. load) kW

COP 1

4,12 (A2/W35 part. load)

COP 2

4,98 (A7/W35 part. load)

Max. flow temperature

70 °C

Indoor / Outdoor installation

Outdoor installation

Cooling

Yes

Refrigerant

R290

Energy efficiency class space heating 35°C (combi heater)

A+++

Energy efficiency class space heating 55°C (combi heater)

A++

Energy efficiency class space heating 55°C (combined system)

A++
Item number

10080501

Product group

AIR/WATER

Heating capacity 1

4,61 (A2/W35 part. load) kW

Heating capacity 2

3,14 (A7/W35 part. load) kW

COP 1

4,20 (A2/W35 part. load)

COP 2

5,24 (A7/W35 part. load)

Max. flow temperature

70 °C

Indoor / Outdoor installation

Outdoor installation

Cooling

Yes

Refrigerant

R290

Energy efficiency class space heating 35°C (combi heater)

A+++

Energy efficiency class space heating 55°C (combi heater)

A++

Energy efficiency class space heating 55°C (combined system)

A++