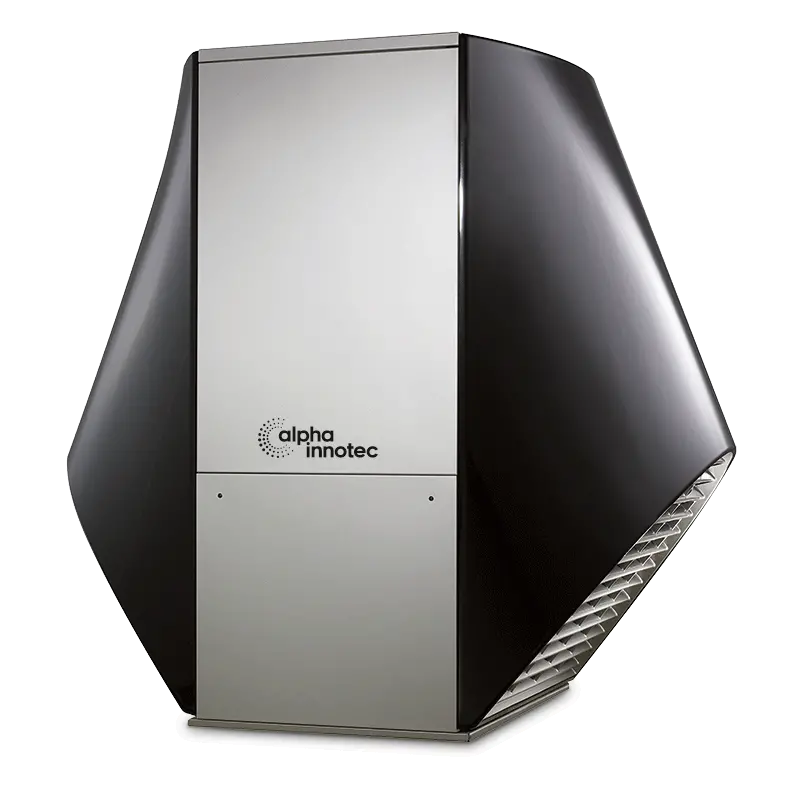 LWA series
The air/water heat pumps for outdoor installation of the LWA series from alpha innotec have everything a heating system needs, especially for properties with high power requirements. Due to the possibility of cascading several units, high outputs can be achieved and still be heated efficiently and according to demand. Especially for objects without basement, the LWA is ideally suited.
Benefits
Cascading of several devices possible - high performance
The LWA series is particularly suitable for properties with high energy consumption, as the cascading of several units enables high performance and different performance levels without any problems. In terms of efficiency, too, the heat pumps are currently the front-runners among heat generators and leave hardly anything to be desired by the operator.
Low space requirement inside the building
The outdoor-mounted heat pump and compact system components save valuable space inside the building, making them ideal for homes or projects without a basement - more room inside your home for other things.
App/Web capable
With the alpha app, the heat pump can be easily controlled from anywhere in the world. The devices can thus be set, checked and also remotely maintained - very convenient and comfortable for owner and installer.