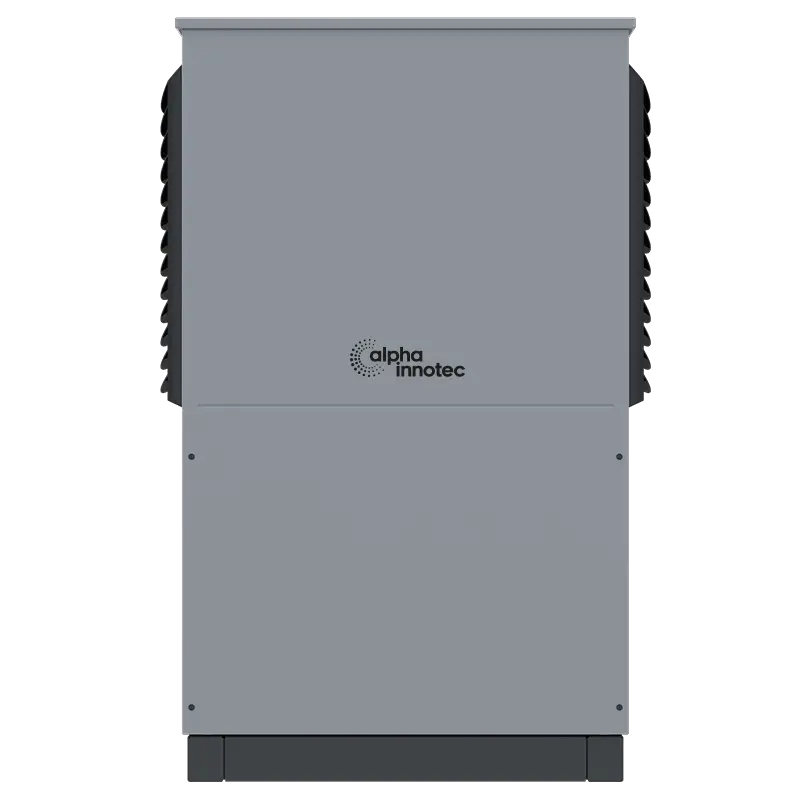 LWAV series
The air/water heat pumps of the LWAV series from alpha innotec are characterized above all by their compact outdoor installation, active cooling, silent mode for the night and quick and easy commissioning.
Benefits
Everything convenient and energy-saving in one device
In addition to heating and preparing domestic hot water, the LWAV can also provide cost-effective cooling. In this way, the heat pump ensures individual comfortable temperatures in your home all year round. What's more, the units impress with their energy-saving operation. Modern inverter technology ensures that no excess energy is produced.
Low space requirement and simple commissioning
The LWAV can be flexibly placed inside your house so that you have as much space as possible for other things in the basement. The ready-to-plug-in connection concept of the outdoor unit makes it quick and easy to install and commission.
Wide range of possible combinations
Control your heat pump conveniently from anywhere and make settings - easy with the LWAV+. The individual comfort temperature in the home can be set and controlled via an app at any time, whether on the road or from the comfort of your own sofa.