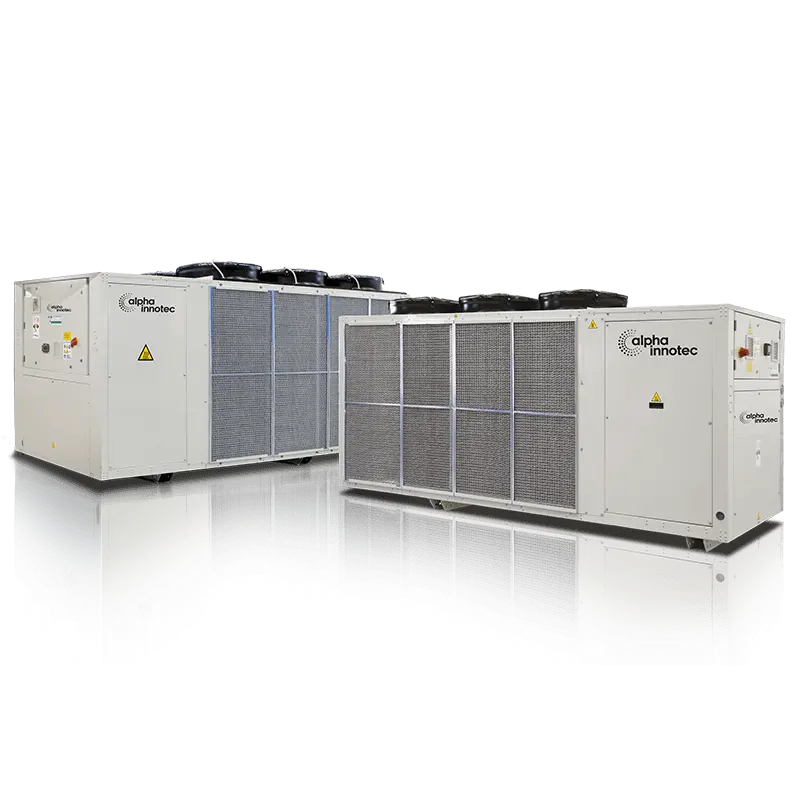 Nias series
For high output ranges for heating and cooling applications in residential, office and production buildings (70-640 kW) in conjunction with other heat generators, as well as for cooling buildings and industrial processes and waste heat from server rooms.
Benefits
LOW GWP REFRIGERANT
The use of R32 refrigerant means that there are no restrictions due to the F-Gas Regulation or PEFAS bans.
PERFECT ADJUSTMENT OF THE PERFORMANCE
Three-stage operation is made possible by a sophisticated system with two compressors of different sizes. Cascading of up to four units is possible, so outputs of up to 640 kW can be provided.
EASY INTEGRATION INTO BUILDING MANAGEMENT SYSTEMS
By means of the standard Mod-Bus or BacNet interface, the unit can be conveniently integrated into building management systems.