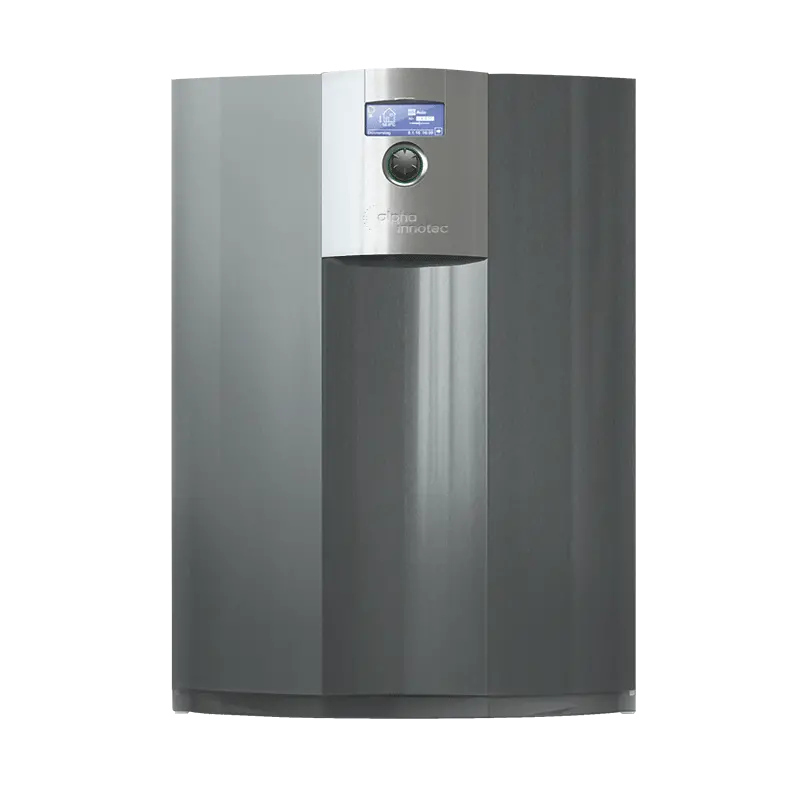 SW series
Get into environmentally friendly heating now! With the SW series, we offer a cost-effective entry into heating with a heat pump - yet you don't have to make any compromises in performance or comfort with a device from this series.
Benefits
Free installation and combination options
Whether for a new building, a renovation or a replacement of your old heating system: The devices of the SWV series can, through flexible combination options with for example other heat source media, meet almost all needs and requirements.
Ideal for large power requirements
Due to the simple cascading of several devices, the SW can also cover large power requirements. Thus, several apartments in a building can be supplied with comfortable temperatures and hot water.
Cost-effective and flexible entry
The SW series offers heat pumps that leave nothing to be desired, even for smaller budgets. Without a lot of bells and whistles, the devices can easily heat even larger buildings and provide all residents with comfortably warm domestic water. Cooling is also possible without any problems with suitable accessories.