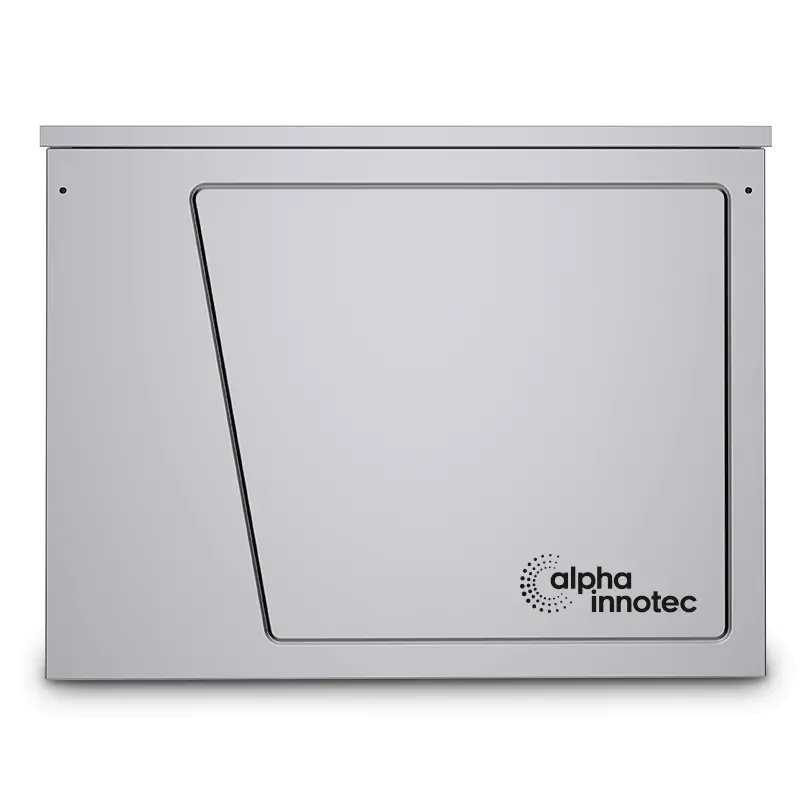 SWP series
Are you looking for an environmentally friendly heating system for large industrial buildings? Then you can't go wrong with the SWP series from alpha innotec. Perfectly suited for large outputs, the devices are perfect for use in office buildings or hotels.
Benefits
Compact design
The SWP series not only impresses with its performance - the modern design, its quiet operation and the compact construction of the brine/water heat pump also make installation in buildings simple and straightforward.
Easy to connect with other energy sources
By integrating photovoltaic or solar systems, the SWP can provide even more energy-efficient and environmentally friendly heating - whether in a new building or as part of a renovation project.
Cooling and using waste heat
The SWP units can also cool and use the waste heat from for example production machines by means of special hydraulic solutions and additional components.