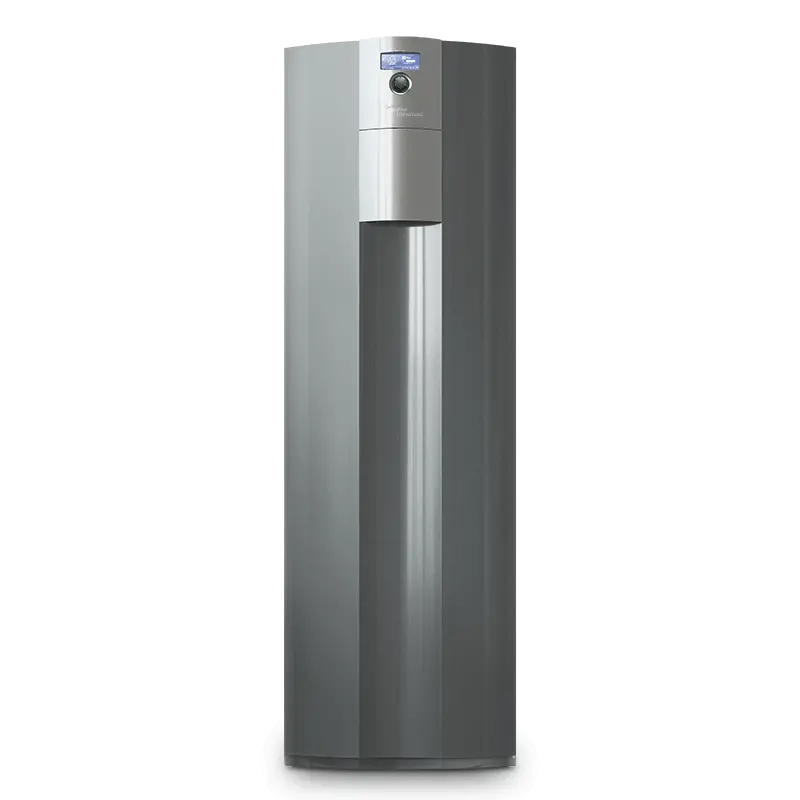 WZS series
You do not want to do without comfort, but have little space in the boiler room: Then you are exactly right with the WZS series! The space saver is designed primarily for detached and semi-detached houses and offers here for almost every requirement the optimal device.
Benefits
Easy transport and quick installation
The heat pumps of the WZS series already score points during transport and installation. The module box with integrated refrigeration circuit can be easily removed for transport, and all facade parts can also be dismantled. Due to the small space requirement and the flexible installation, an installation in a niche is possible without any problems.
Wide product portfolio for every application
The wide product variety of the WZS series provides the right heat pump in every case. The installer thus has planning security and the homeowner always finds exactly the right heat pump for him. The combination with other heat generators and applications is also possible at any time without any problems.
Flexible operating concept, worldwide control
With the Luxtronik 2.1, the operation is very simple thanks to a rotary and push button. You can conveniently store all settings in the controller. The Luxtronik can be installed anywhere in the house. What's more, a web server connection makes it possible to control your heat pump from anywhere via smartphone or PC.