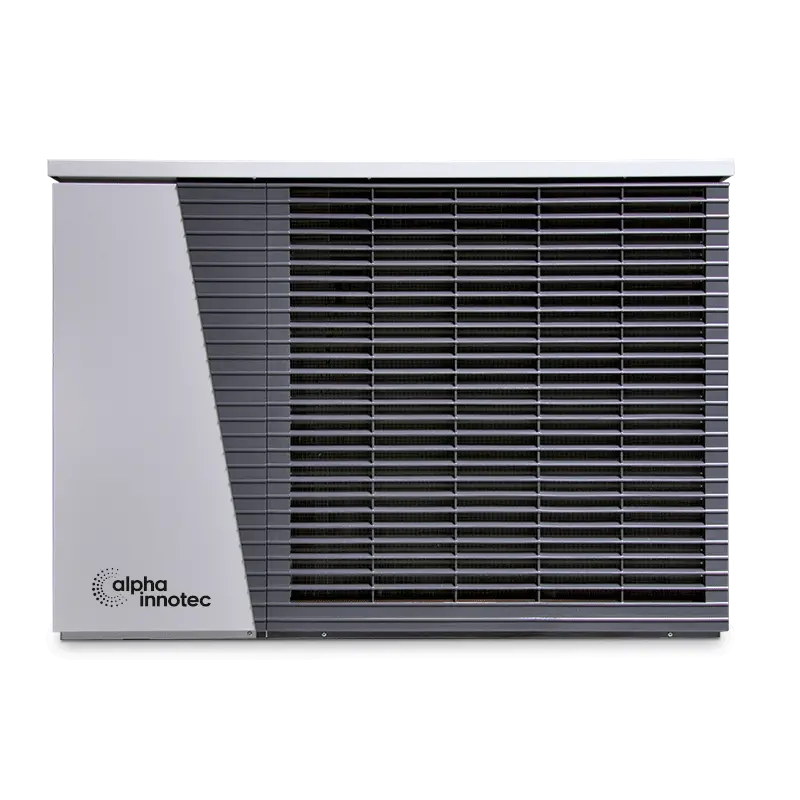 LWDV series
The inverter-controlled air/water heat pump LWDV is a further development of the successful heat pump LWD. The units of the series convince by reliability, even at very low temperatures, a space-saving installation close to the building and meet almost every requirement of a modern heat pump.
Benefits
Best in class - versatile and efficient
The units' innovative inverter technology, coupled with the use of a natural refrigerant and the flexible use of storage accessories, make the alira LWDV series heat pumps an environmentally friendly and efficient heating system. The units are ideally suited for use in changing requirements and always operate in line with demand. In addition, high flow temperatures are achieved - making them ideal for use in renovation projects.
Compact and quiet - space-saving and installation close to the building possible
The alira LWDV impresses with its quiet operation. In addition, the heat pumps can be installed in a space-saving manner and very close to buildings, making them ideal for sound-critical requirements and for properties where the space in the garden is to be used for other things or where there is no large garden available.
Extremely quiet: Silent mode for particularly quiet after-operation
Not only is their otherwise already very quiet operation convincing, the silent mode in night mode goes one better: Thus, the devices of the LWDV series are barely audible, even with very sound-critical requirements.