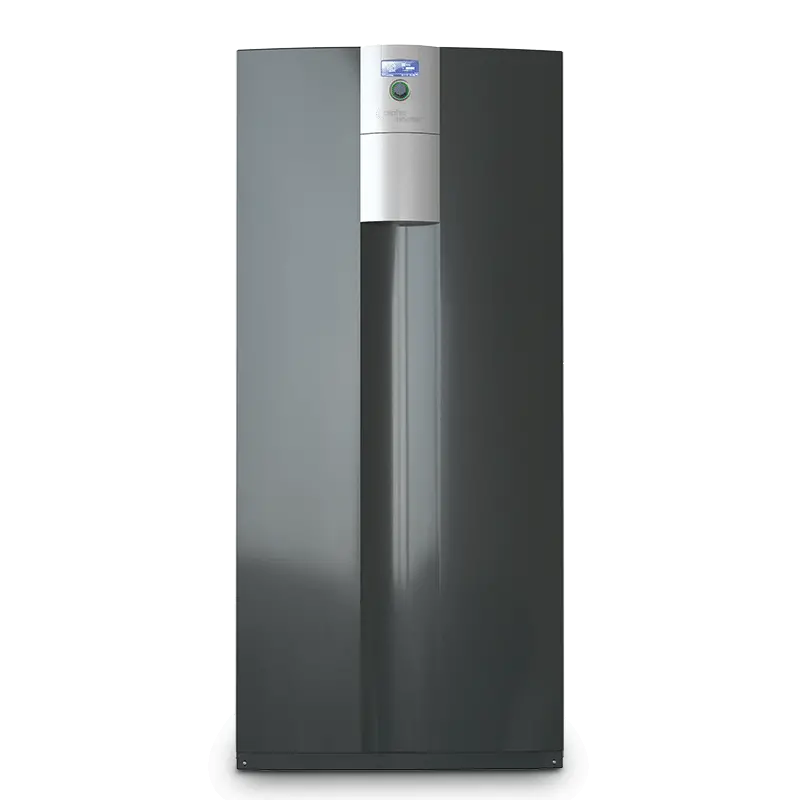 LWCV series
The air/water heat pumps of the LWCV series for indoor installation are the perfect solution for almost any property. With its small floor space, the heat pump creates additional space in the basement - yet the operator does not have to compromise on performance and comfort.
Benefits
All in one compact device
Whether in a new building or in the course of a refurbishment: The LWCV convinces with its compactness and already offers numerous integrated components - which additionally guarantees planning reliability for the operator.
Attractive design
The air/water heat pumps score with a modern, timeless and attractive design and thus fit well into the overall picture in the basement. In addition, the devices score points for their particularly low noise emission values.
Innovative heating through inverter technology
The inverter technology inside the alira LWCV ensures a particularly broad performance spectrum and makes the device the optimal solution for almost any property. In addition, the heat pump saves energy costs because it only emits as much heat as is actually needed at any given time.
Item number

10077041

Product group

AIR/WATER

Heating capacity 1

3,82 (A2/W35 part. load) kW

Heating capacity 2

2,81 (A7/W35 part. load) kW

COP 1

4,19 (A2/W35 part. load)

COP 2

5,03 (A7/W35 part. load)

Max. flow temperature

60 °C

Indoor / Outdoor installation

Indoor installation

Cooling

Yes

Refrigerant

R410A

Energy efficiency class space heating 35°C (combi heater)

A+++

Energy efficiency class space heating 55°C (combi heater)

A++

Energy efficiency class space heating 55°C (combined system)

A++
Item number

10077141

Product group

AIR/WATER

Heating capacity 1

5,00 (A2/W35 part. load) kW

Heating capacity 2

5,29 (A7/W35 part. load) kW

COP 1

4,01 (A2/W35 part. load)

COP 2

4,71 (A7/W35 part. load)

Max. flow temperature

60 °C

Indoor / Outdoor installation

Indoor installation

Cooling

Yes

Refrigerant

R410A

Energy efficiency class space heating 35°C (combi heater)

A++

Energy efficiency class space heating 55°C (combi heater)

A++

Energy efficiency class space heating 55°C (combined system)

A++